NE Life Coach: Depression
There is so much in the media these days regarding depression, mental health, mental well-being, depression and its impact on our lives and the lives of those around us. Along with this we hear how much the National Health Service (NHS) is struggling to provide appropriate support; if you go to your GP then a referral to a counsellor can take a number of months.
The statistics are frightening
At any one time, a sixth of the population in England aged 16 to 64 have a mental health problem, according to statistics body NHS Digital.  There are about 6,000 suicides in the UK each year and it's the biggest killer of men up to the age of 49. Men account for three-quarters of the total figure.
A quarter of the British population will experience some kind of mental health problem in the course of a year, with mixed anxiety and depression the most common mental disorder in the UK. Depression affects an estimated 350 million people around the world, yet fewer than half of those affected receive treatment.
There has also been a clear increase in the number of young people experiencing depression.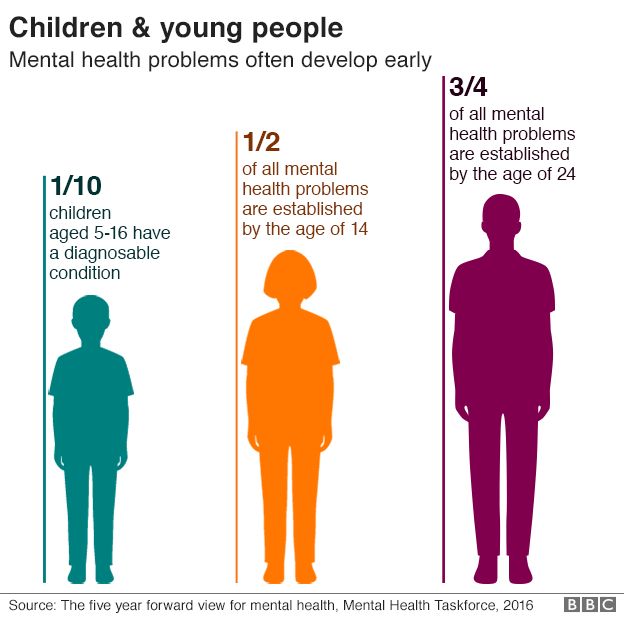 Can Life Coaching help with Depression?
I was diagnosed with clinical depression in 1996 at the age of 30.  As I have learned more about this awful illness, I'm now able to look back and recognise symptoms emerging as early as 10 years old.   I have tried various forms of talking therapies and medication over the years and each have their place.  I know the frustration of waiting 3 months for a referral on the NHS, I have experienced a number of talking therapies through the NHS as well as their Mindfulness Based Cognitive Behavioural Therapy (CBT), all with varying degrees of success.
So, what do you do when you are faced with a 12 week wait for an appointment with a counsellor? What if you don't really want to have CBT? What if you want something that is more goal oriented and offers a mix of modalities?
Options
This is what I opted for in the end.  I attended a Mindfulness workshop privately as there was a long waiting list to attend the Mindfulness Based CBT offered on the NHS coupled with the fact that the people organising it had forgotten about me!
The Mindfulness workshop I attended privately led me into a series of coaching sessions which not only enabled me to return to work but also led to dramatic changes in my life and ultimately to the path on which I now find myself. This all became a key factor in deciding to set up my own coaching business.  I extended my professional coaching qualifications, became a Master Practitioner of Neuro-Linguistic Programming, trained as a clinical hypnotherapist, developed my mindfulness practice to begin supporting others.
Support
As a result, I now offer coaching that supports clients suffering from depression and I've been thrilled to see the results.  Of course, as with all therapies, its success depends on how willing and able the client is to complete the self-work required.  Coaching is forward looking and is focused on you and your success.
Having depression doesn't mean that you are broken, there isn't anything 'wrong' with you; you have an incredible wealth of resources and wisdom deep inside you. I combine a number of modalities to develop a programme to fit a client's particular needs and help them access these resources and wisdom.  As part of any initial discussion, I will discuss medical history and for anyone who has a diagnosis of depression, it's important to consult their doctor to discuss any proposed coaching programme.
What I offer is not a replacement for medical advice; rather it is an alternative approach that can be used to supplement more traditional remedies.
Seeing a qualified and professional coach can be a successful tool in freeing yourself from depression.  I know only too well how dark the days are when you feel that you may never recover, that life will never again have a mixture of light and shade, that you will never even be able to cope with the most basic daily tasks of self-care.  I've been there.  I used coaching to support me and it worked for me.  It works for others too.  If you feel ready to move away from the existence created by depression, if you feel ready to start living again then perhaps coaching is your route too.
Whichever route you choose, please remember that you aren't alone in your struggle.
Do reach out to get the support that is right for you.
It's ok to not be ok.
You can find out about the impact of what I do on my website Testimonials
I run  a free facebook group, Transformational Coaching Helping You Thrive At Home, At Work, In Life.
Access FaceBook Group
To arrange a free consultation Contact Lou
Or you can book an appointment here Online Calendar
Additional Support
If you feel that you may be suffering from depression, you can take a self-assessment here
Young Minds includes support for parents